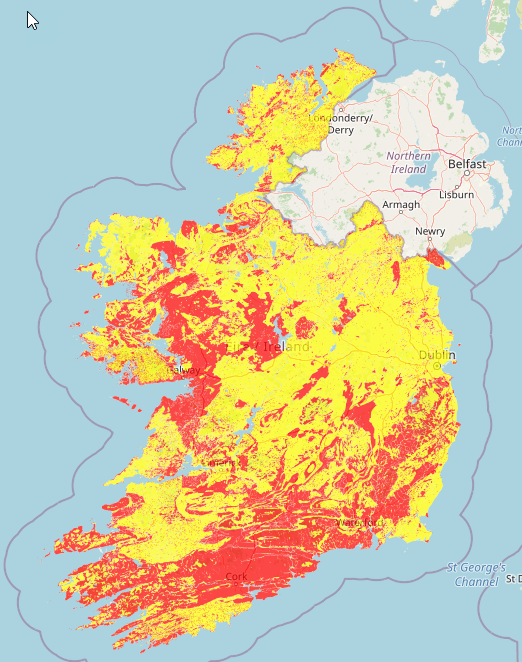 Employers in high radon areas are obliged to test their workplaces for radon. The new maps enable them to clearly identify where they are legally obliged to test, so allows for targeting of resources in the areas where the risk from radon is highest.
New EPA Radon maps show more homes and workplaces at risk from cancer causing gas.
The EPA has published new radon maps for Ireland that update the radon risk assessment for the country.

170,000 homes in the country are now predicted to be at risk from radon. This is an increase of 45,000 homes from the previous estimate in 2002.

Radon is a cancer-causing radioactive gas, and every year in Ireland 350 new lung cancer cases are linked to exposure to radon.

You can check if your home is at risk/the level of risk of your home through the new Eircode map search on the

EPA website

.

The EPA urges all householders and businesses, especially those in high radon areas, to test for radon.

Testing for radon is simple and fixing a radon problem will reduce the risk to your health from this radioactive gas.
Testing for Radon
Radon measurement is simple and inexpensive and, if high radon levels are found, fixing radon problems is straightforward. The EPA provides a list of registered radon measurment services. The EPA also publishes a list of registered contractors who offer a radon remediation service if high levels are found. The EPA radon team are also available to answer your queries at radon@epa.ie or 1800 300 600.